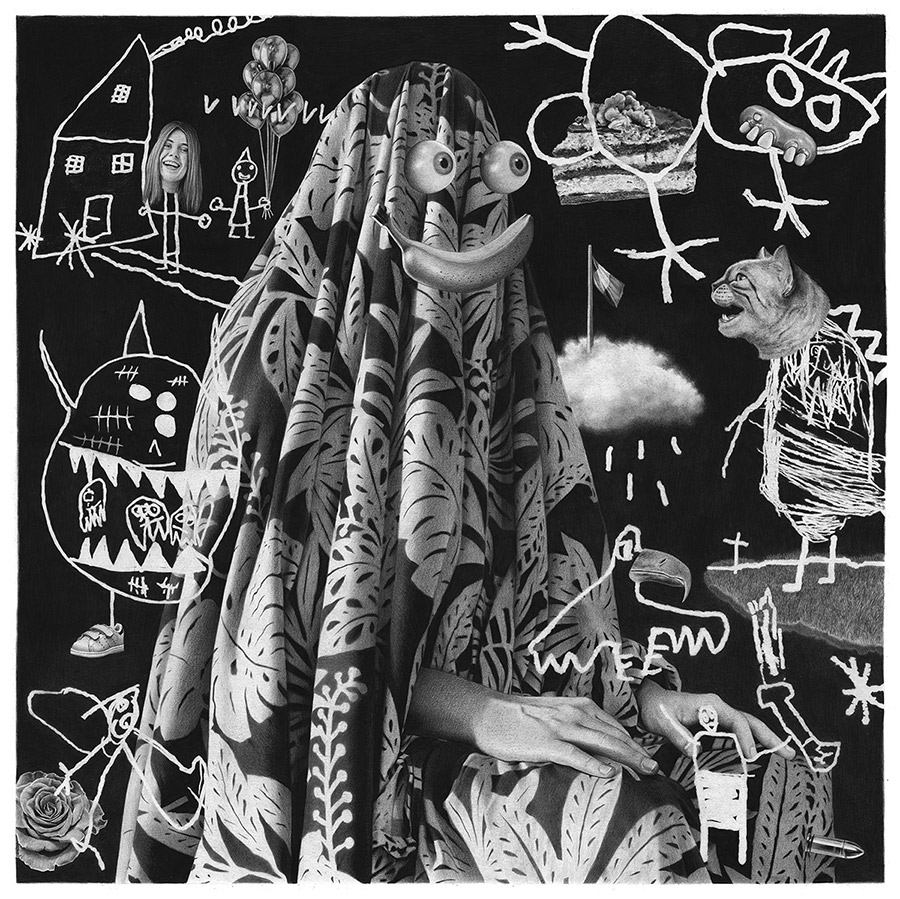 So happy to be back at Galerie LJ for a new group show !
Featuring : Ben Tolman, Murmure, Mu Pan, Amandine Urruty, Amélia B., Julien Primard, Namio Harukawa.

From March 11 to April 24, 2021.
Galerie LJ
12 rue Commines
75003 PARIS

Above : Amandine Urruty, Floral Ghost, graphite and charcoal on paper, 80×80 cm, 2021

La Galerie LJ présente  une exposition collective qui revisite la traditionnelle thématique du noir et blanc, en y ajoutant une touche de couleur rouge.
Sept artistes contribuent à ce group show en rouge et noir, pour certains représentés par la galerie (Ben Tolman, Mu Pan, Murmure) ; et d'autres, invités à cette occasion :  Amélia B. (en collaboration avec la Galerie 8+4 Bernard Chauveau, Paris), Amandine Urruty, Julien Primard (en collaboration avec la Backside Galerie, Marseille), et enfin, Namio Harukawa, artiste japonais décédé en 2020, dont nous exposerons plusieurs planches provenant d'une collection particulière.