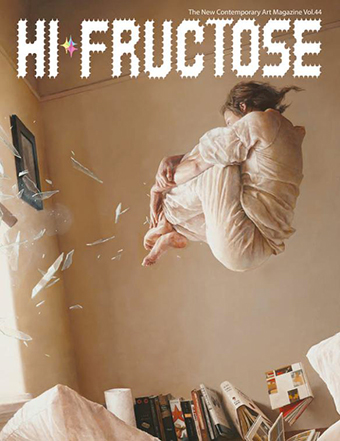 So happy to be featured in Hi Fructose Volume 44, among many great artists !
Hi-Fructose Vol. 44, features a a wrap-around cover with art by Jeremy Geddes. Featured in this issue are:
The hyper-realistic natural anomalies of Lisa Ericson, the climactic monster paintings of Mu Pan, the mysterious drawings of Amandine Urruty, the paintings of Laura Berger, "Sick Girl", the world of artist Mab Graves, Joey Colombo's currency cut-ups, comix artist Benjamin Constantine, the beautiful paintings of Vira Yakymchuck, Paolo Del Toro's enormous felted sculptures, Michael Reeder's murals and paintings, and a film review of Maurizio Cattelan: Be Right Back.
OUT ON JULY 1ST !
Order it here : https://store.hifructose.com/
More infos and previews HERE
http://hifructose.com