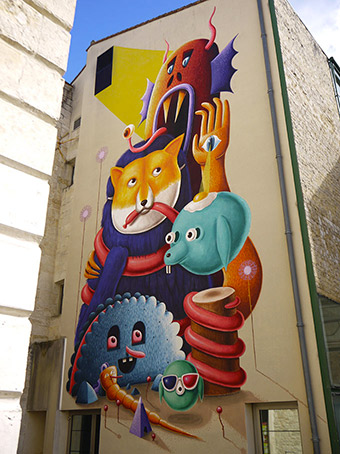 Here is the wall we made with Nicolas Barrome for "Le 4ème Mur", a street art festival in Niort, France.
More infos about the festival here, starring Alexöne, Daniel Munoz aka San, Ericailcane & Bastardilla, RCF1 : http://www.winterlong-gallerie.com/
Here are some work in progress photos, and our sketch's making of !
Wall dimensions : 15m x 7m / Acrylic paint and spray
Many thanks to everyone and especially Eric Surmont !