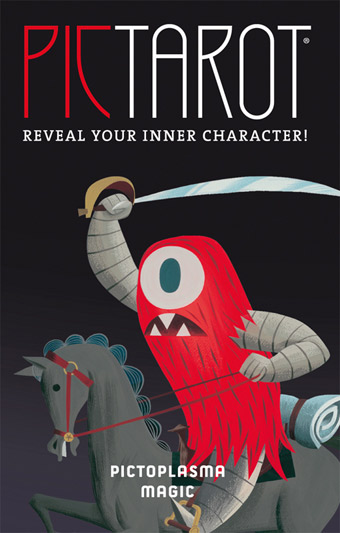 Great ! I'm in PICTOPLASMA's PICTAROT !
The PicTarot is Pictoplasma's spin on all things mystical.
Iconic creatures from the stars of today's character design release spiritual powers, help you find answers to your most secret questions and reveal your inner character.
Of course, you can also misuse the deck to play a profane game of poker.
But be warned — the cards' magical powers cannot be tamed !
Starring : Gary Baseman // Klaus Haapaniemi // Koralie // Amandine Urruty // Tim Biskup // Jeremy Dower // Ian Stevenson // Ville Savimaa // Juan Molinet // Julia Schonlau // Alexander Nathan Soto // Jun Seo Hahm // Fons Schiedon // Gaston Caba // Friends With You // Motomichi Nakamura // Nathan Jurevicius & Andrea Kang // Charles Glaubitz  // Leendert Masselink // Akinori Oishi
// Moki // Parquerama // Shoboshobo // Guillaumit // Karl Maier // Genevieve Gauckler //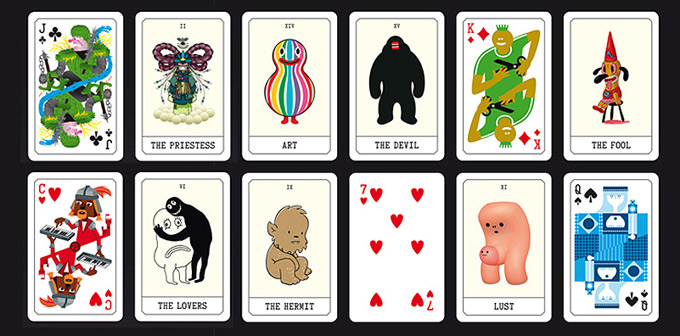 PicTarot. Reveal Your Inner Character  78 cards // 36 pages booklet // 7 x 12 cm
Pictoplasma Publishing
http://pictarot.com/
12,50 euros