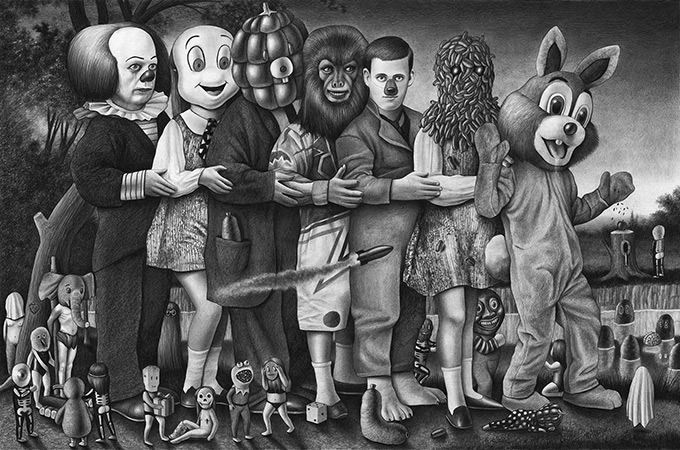 I'm glad to show ten new pieces at the Copro Gallery, next to Chris Mars and Ciou.
From February 25th to March 18th, 2017 ! Opening on Saturday, February 25, 20h-23h30.
Copro Gallery 2525 Michigan Ave, Unit T5 Santa Monica
http://www.copronason.com
Above one of these brand new works, « Dancers » – 24×36 inches (61x91cm) – graphite on paper.