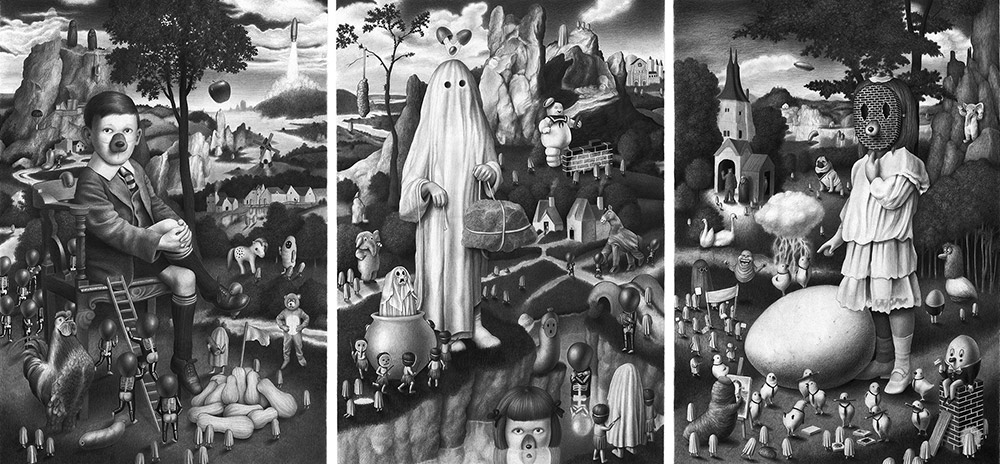 I'm happy to take part in Jonathan LeVine Gallery's annual winter salon show.
Exhibiting artists include Adam Wallacavage, Amandine Urruty, Anders Gjennestad, Anton Vill, Aron Wiesenfeld, Christian Rex van Minnen, Doubleparlour, Faith 47, Finok, James Marshall, John Brophy, Josh Keyes, Kris Lewis, Lucien Shapiro, Marco Mazzoni, Martin Wittfooth, Max Rippon, Mike Giant, Sam Wolfe Connelly, Takahiro Komuro, Taylor McKimens, Tristan Eaton and Troy Brooks.
Jonathan LeVine Gallery / Gallery II
529 West 20th Street, 9th floor
New York, NY 10011
212-243-3822
Jan 10 — Feb 7, 2015
Opening reception on January 10, 6-8 pm
Above, the new triptych produced on this occasion :
« The Egg Triptych », graphite on paper, 210 x 100cm (82.6 x 39.3 in.)
You can also take a look at some « work in progress » photos here.