Very happy to take part in this group show at Stolen Space Gallery !

1 JUNE – 21 AUGUST 2022

Artists exhibiting:
Amandine Urruty  / Bennett Slater / Brusk / Chris Levine / Classic Vandal / Cleon Peterson / Devoner Gonzalez /  D*Face / Egs / Geoffrey Bouillot / James Joyce / Jeff Ladouceur / Jun Oson / Kabekui / Kai and Sunny / Kim Jin Woo / Kubirok / Maye + Momies / MonkeyBird Crew / Murmure Street / Shinnosuke Hariya / Tomo 77 / Xavier Casalta 

With a calendar full of Platinum Jubilee celebrations, StolenSpace Gallery invites artists and viewers alike to contemplate the wider associations of 'platinum', and it's cultural and visual implications from varying perspectives. 
From the most delicately refined Jewellery to the most hardy industrial machinery, this silver-white metal is as desirable as it is utilitarian. Most notably in the arts, platinum has been used for almost two centuries in the practice of photography, and remains today amongst the most durable of all photographic processes. How that might translate into the wider world of art is up to StolenSpace's own host of over 20 talented artists, displaying their interpretations of platinum together.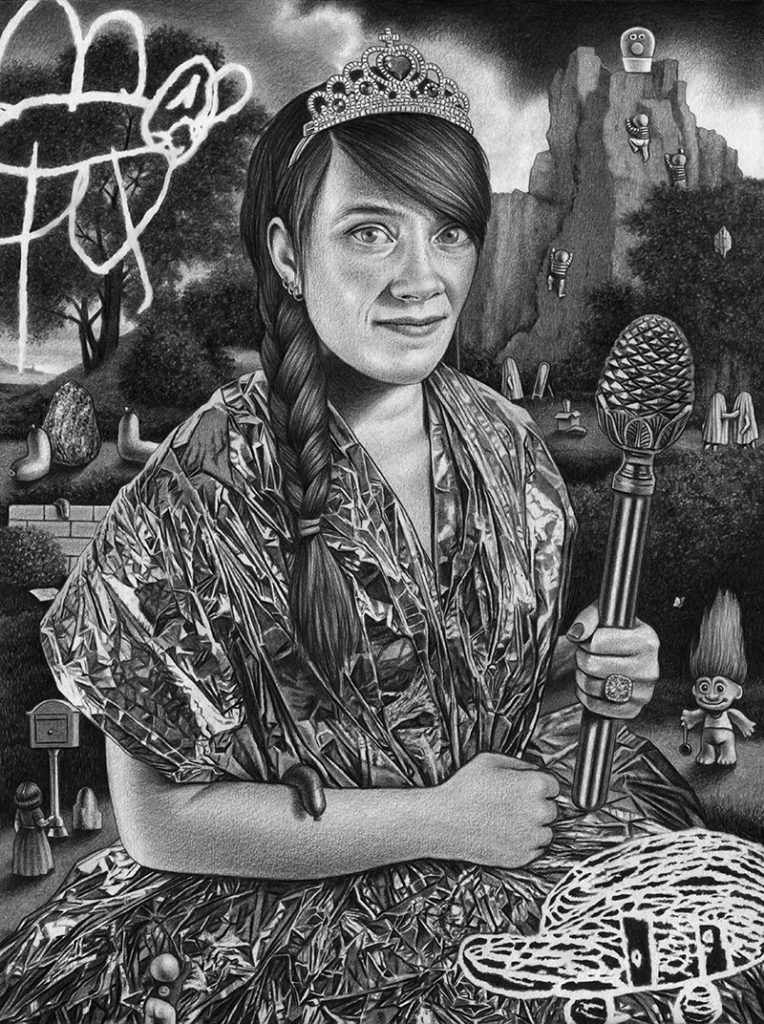 Above, my piece for this show :
Amandine Urruty, Self portrait with survival blanket, 30×40 cm, graphite and charcoal on paper, 2022
STOLENSPACE GALLERY
17 Osborn Street,
London, E1 6TD
United Kingdom
P: +44 (0) 207 247 2684
E: contact@stolenspace.com