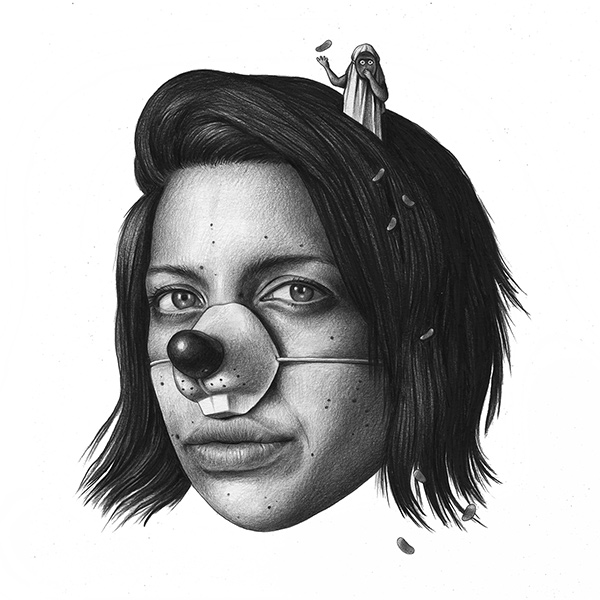 I'm really glad to take part in Beinart Gallery's « Small Works » group show.
OPENING NIGHT : SATURDAY, JUNE 1ST, 2019 from 6pm – 9pm. 
The exhibition will be on view from JUNE 2ND to JUNE 23RD.
Artists : Olga Esther, Shaun Tan, Stella Im Hultberg, Brian Viveros, Miles Johnston, Camilla d'Errico, Dulk, Jana Brike, Scott Listfield, Tiffany Bozic, Johnson Tsang, Adipocere, Crystal Morey, Naoto Hattori, Ronit Baranga, Bruno Pontiroli, Kazuhiro Hori, Joshua Smith, Thomas Ascott, Emil Melmoth, Miho Hirano, Marina Dieul, Allen Williams, Lukifer Aurelius, Relm, Mark Garro, Adrian Cox, Jean-Pierre Arboleda, Brian Mashburn, Matt dangler, Ania Tomicka, Redd Walitzki, Dewi Plass, Kane Kokaris, Nom Kinnear King, Paul Neberra, Sergio Garcia, Jason Limon, Sean Mahan, Laurie Hogin, Jolene Lai, Stephen Russell Black, Chase Mullen, Leegan koo, Calvin Ma, Jesus Aguado, Kim Evans, Jon Ching, Annita Maslov, Miso, Jon Jaylo, Meagan Magpie Rodgers, Sonya Palencia, Ross Jaylo, Sam Yong, Gerard Geer, Chris Lieb, Shaun Hayes, Amandine Urruty, Brian Cheung, Julie Filipenko, Yoko d'Holbachie, Nadezda Kuzmina, Michael Fuchs, Sarah Dolby, Jonathan Guthmann, Richard Ahnert, Nicole Evans, Clare Toms, Alvaro Naddeo, Jeff Christensen, Nick Stathopoulos, Steven Chmilar, Creature Creature, Kristen Egan, David O'Brien, Eevien Tan, Ben Patterson & Jon Beinart
? BEINART GALLERY, 1 SPARTA PLACE BRUNSWICK VIC 3056, AUSTRALIA.
More infos on  beinart.org !